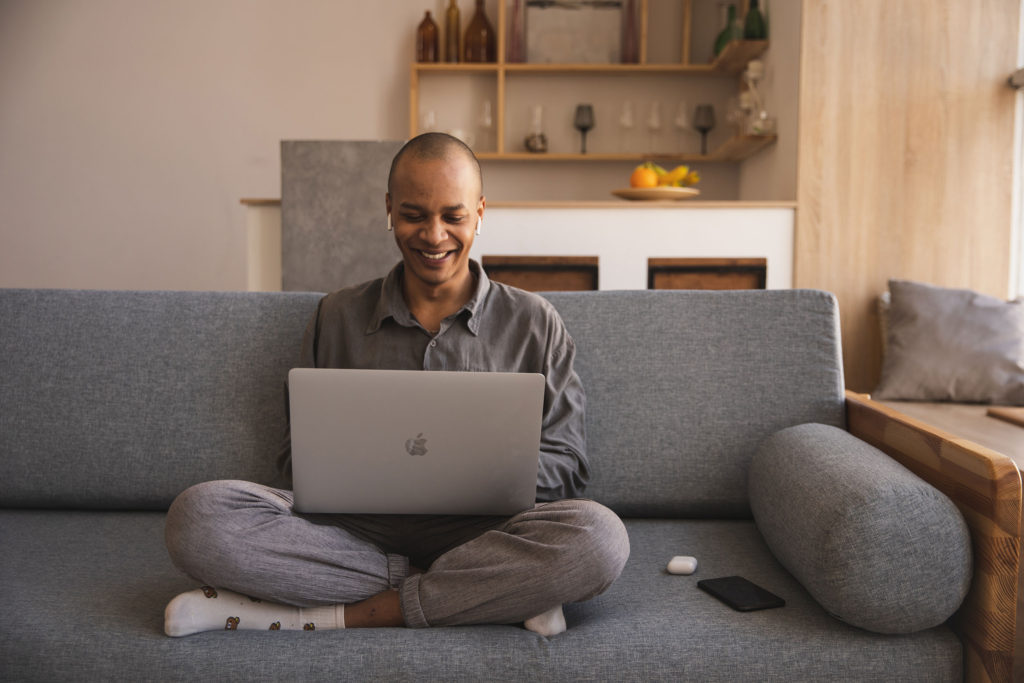 By Dan Priore, Marketing & Communications Coordinator
Virtual interactions are the new normal during this time of social distancing, both at home and at work. As a result, we must figure out how to maintain and sustain relationships with others without being in a physical space.
While building connections between counselors and clients has traditionally been dependent on in-person sessions, the Covid-19 pandemic has made telehealth services a common and, in fact, beneficial resource.
A survey from Tridiuum, a digital behavioral health company, reveals 81% of behavioral health providers started using telehealth for the first time during Covid-19. And among the respondents, 71% plan to use telehealth practices after the pandemic.
At Anchorpoint, this has been no different. All family counselors on staff are trained and certified in telehealth to ensure clients still receive the mental health services they need.
Maria Kitay, MSEd, NCC, a pediatric counselor at Anchorpoint, feels even though there have been some technological challenges, a big positive to telehealth is that it has allowed her to be innovative.  
"I do a lot play therapy, so I had to find a new way to continue that," Kitay says. "I've been now sending a lot of care packages to kids with things that I encourage them to use to help manage their emotions."
Kitay, along with all Anchorpoint counselors, believe perhaps the biggest benefit to telehealth is it takes away roadblocks for individuals who are seeking help. For example, it saves travel time and may make attending sessions easier for those who have children at home.
The American Psychological Association (APA) emphasizes telehealth has the potential to not only limit these geographical barriers, but cultural and linguistic ones too.
According to Dr. Jared Skillings, chief of professional practice at APA, telehealth and in-person sessions are equally effective for clients because, at their core, share the same goal.
"One of the things that we know is that developing a therapeutic relationship with a counselor who can guide you through some of the most difficult things in your life, that you may talk about in a private psychotherapy session and helping the patient work through those issues in a systematic way, is overwhelmingly positive and helpful," Skillings says.
Anchorpoint will continue to offer virtual counseling, in addition to in-person services, throughout the Covid-19 pandemic.
We are here to help during this difficult time. If you or someone you know is struggling with loneliness, anxiety, depression or other struggles, give us a call at (412) 366-1300 or use our Digital Intake Form to schedule an appointment today. Hope is only a phone call away.