POSTPONED UNTIL OCTOBER 15TH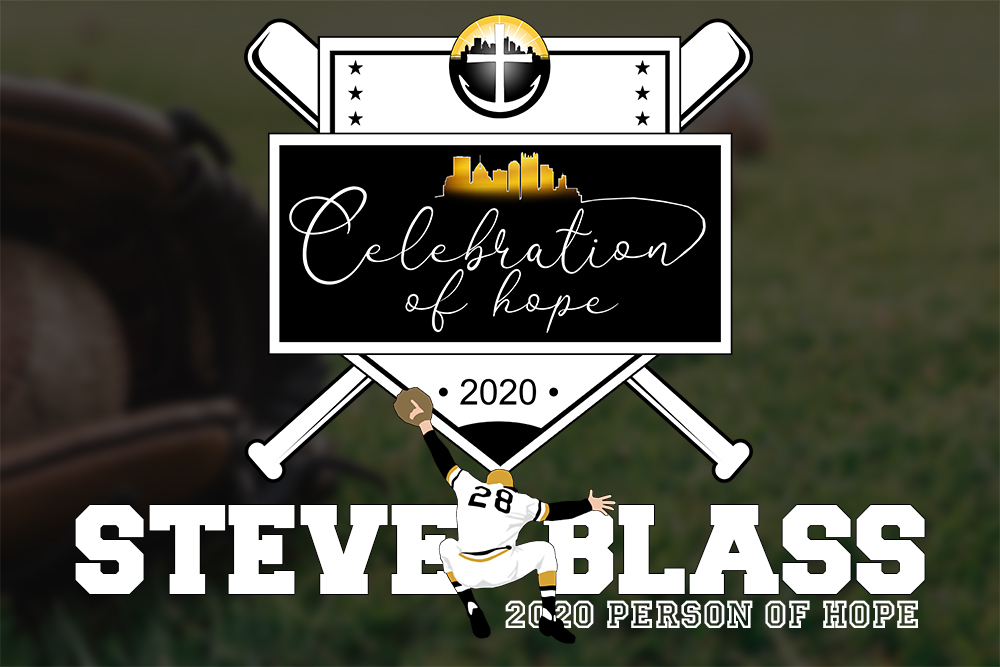 Join us for an inspiring evening of dinner and storytelling on Thursday, October 15, 2020 Honoring Steve Blass at the LeMont Restaurant.
Cocktail Reception & Cash Bar at 5:30pm followed by Dinner, Recognition & Entertainment featuring Larry Richert as emcee.
Interested in Sponsorship?
All proceeds help uninsured and under-resourced community members find hope through counseling and support services.
To learn more about sponsorship, contact Mark Heinbockel, MSW, Director of Development at 412-366-1300 or [email protected]
Federated Hermes, Inc.
First Commonwealth Bank
Highmark Blue Cross Blue Shield and Allegheny Health Network
Schellhaas Funeral Home
Seubert & Associates
Kevin and Janis Colbert
Curt and Kim Tillotson Fleming
Bruce and Renee Georgi
Bill and Sandy Lambert
Mark and Marcia Sirney
Take a peek through our Gala Program book and support the businesses and individuals who helped make this night and our ministry possible.