By Ben Friday, MS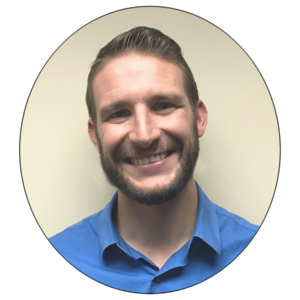 Are you hesitant, resistant, or afraid to ask for help? You are not alone.
I remember the first time my parents dragged me to counseling. I was a young teenager with pride on the line. I hated the fact I was seeing a therapist.
My struggles started in middle school when my parents noticed something different about the way I was acting. They thought I was feeling a little down—and it was true. I was in the midst of switching schools, finding new peer groups, and barely surviving academically. At the same time, I was battling issues outside of school. It was all so overwhelming.
As I sat with my counselor for the first time, I was guarded and spoke cautiously about my life. Surprisingly, I left that first appointment feeling remarkably better about my situation. Gradually over time, I became more trusting and opened up to the therapist, letting out my innermost burdens.
During the next few years, I continued to face difficult life circumstances, my school performance slipped further, and I eventually ran into trouble with the law. Through it all, I was very fortunate to have someone to turn to who was removed from my situation. My counselor was always there to help me think more clearly and gather my thoughts.
My counseling appointments became "me time": an opportunity to stop, breathe, and reflect on my thoughts, feelings, and experiences. I was fortunate to walk down the hall from counseling to receive one-to-one tutoring and mentoring services as well.
Through the ongoing support of both counseling and tutoring, I managed to make it through high school and to community college. I later transferred to a four-year university and earned Bachelor's and Master's degrees. When I look back on my journey, I am truly amazed I was able to go to college let alone earn a graduate degree.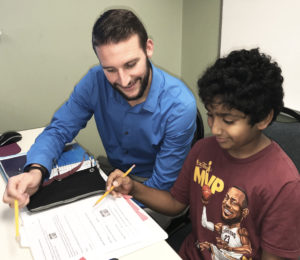 Today, I am working as a service coordinator at a high school in Pittsburgh while volunteering as a tutor and mentor at Anchorpoint. It is humbling to be in these positions to help teens experiencing issues and problems that are similar to those I grappled with many years ago. I also continue to reach out to my counselor every now and then when relationships, life events, thoughts, and feelings drag me down and keep me from being my best.
I am sharing my story, because I want to encourage YOU—a fellow friend, neighbor, and/or community member—to reach out and talk to a professional in your times of need. There is no shame in asking for help. In fact, a lot of good can come from seeking support from a caring and licensed professional.
Everybody is going through something and you never know when life will throw you a curveball to make matters worse. Sadly, many people don't have anywhere to turn following unexpected, traumatic, and snowballing life events.
Anchorpoint was always there to give me a little push and reaffirm that "I can do it." Anchorpoint has literally made me into the man I am today. I know that without Anchorpoint, life would have been and would still be a whole lot harder. No matter how much I give back, I will never be able to return what Anchorpoint has given to me.
You matter when you come through these doors. If you are struggling and need to talk to someone, please call 412-366-1300. Anchorpoint is always there to help you work through your struggles with: anger and forgiveness; conflict management; depression and anxiety; drug and alcohol abuse (following in-patient treatment); emotional, physical, and sexual abuse; faith and meaning; loss and grief; marriage and family problems; divorce recovery; school and academic problems; self-esteem; self-care and boundaries; peer pressure and bullying; and parenting skills.
Ben Friday is a School Based Service Coordinator at Pittsburgh Public Schools and a volunteer tutor/mentor at Anchorpoint Counseling Ministy. Growing up, he was a client in the counseling and tutoring/mentoring program at Anchorpoint Counseling Ministry.