By Rev. Dr. Ron Barnes, LSW
"Everyone should be quick to listen (and) slow to speak" -James 1:19
"Wisdom is supreme; therefore get wisdom.
Though it costs all you have, get understanding." – Proverbs 4:7
Being listened to is a gift; Listening to others is an art.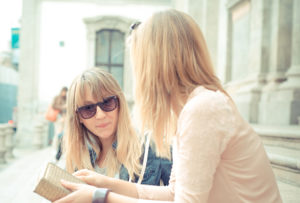 Do you have a friend who is going through a rough time? One of the best ways to encourage him or her is to be a good listener. Don't offer quick solutions or platitudes — simply be with your friend. Ask questions and offer advice when it is appropriate and requested. Pray for your friend. Ask God to help your friend through this difficult time and assure your friend of His love. If you think your friend is going through a very difficult situation and is in danger of self-harm, tell someone who can help him or her. (Click here to read our article on Ministering to Those with Suicidal Thinking).
We listen to many people every day at Anchorpoint Counseling Ministry (ACM). It is a privilege and sacred experience to be invited to listen to the story of another's life situation. Many of the stories we listen to are very difficult, extending from the striving of families and individuals we counsel.
Those who are struggling emotionally, spiritually, and relationally need to be heard and experience an understanding heart and presence. In this process of being heard, healing takes place, souls are nourished, and emotional stability is restored. Communication becomes full of understanding rather than combativeness or feelings of being ignored.
It helps them to have the opportunity to work through their struggles with the supportive presence of a caring, professionally trained counselor. ACM offers the experience of a caring environment where clients know they will be heard and understood.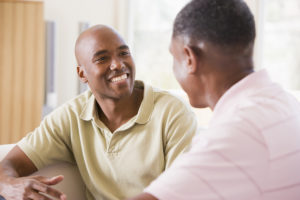 When your friend is ready, and if appropriate, we'd be honored if you would refer him or her to ACM. In addition to accepting many health insurances, we offer an affordable sliding scale. The generosity of ministry supporters helps our counseling be accessible to all those we can help. To schedule an appointment with a compassionate therapist who will listen, call 412-366-1300.