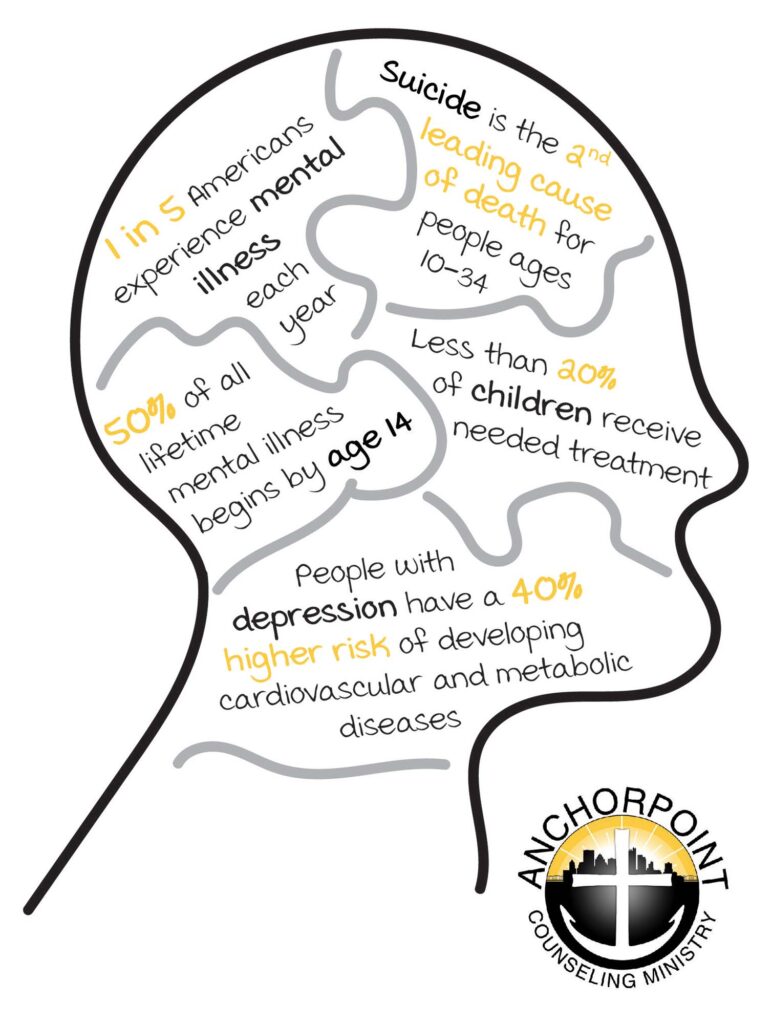 According to the National Alliance on Mental Illness, mental health issues are more prominent than ever. Chances are you or someone you're close with struggles with mental illness. However, not everyone knows how to reach out for help. Here at Anchorpoint, we offer counseling services that focus on getting you the care you need as soon as possible. 
The American Psychiatric Association says that seeking help through therapy/counseling is proven to be effective:
"About 75 percent of people who enter psychotherapy show some benefit from it. Psychotherapy has been shown to improve emotions and behaviors and to be linked with positive changes in the brain and body. The benefits also include fewer sick days, less disability, fewer medical problems, and increased work satisfaction."
Counseling saves lives. Let us walk with you on your journey to a healthy mind and happy life.
What you should know about Anchorpoint:
Talk to a person, right from the start: We understand the importance of the challenges you are facing. You need to talk to a person, not an automated phone system. That's why we will answer or return your call right away during regular daytime business hours.
Let us match you with the right counselor: Finding the right counselor can be a difficult and time consuming process. Anchorpoint has many caring professionals with a variety of specialties. Whether you are seeking services for yourself, your child, or your whole family, we will carefully review your needs to determine the best counselor for you.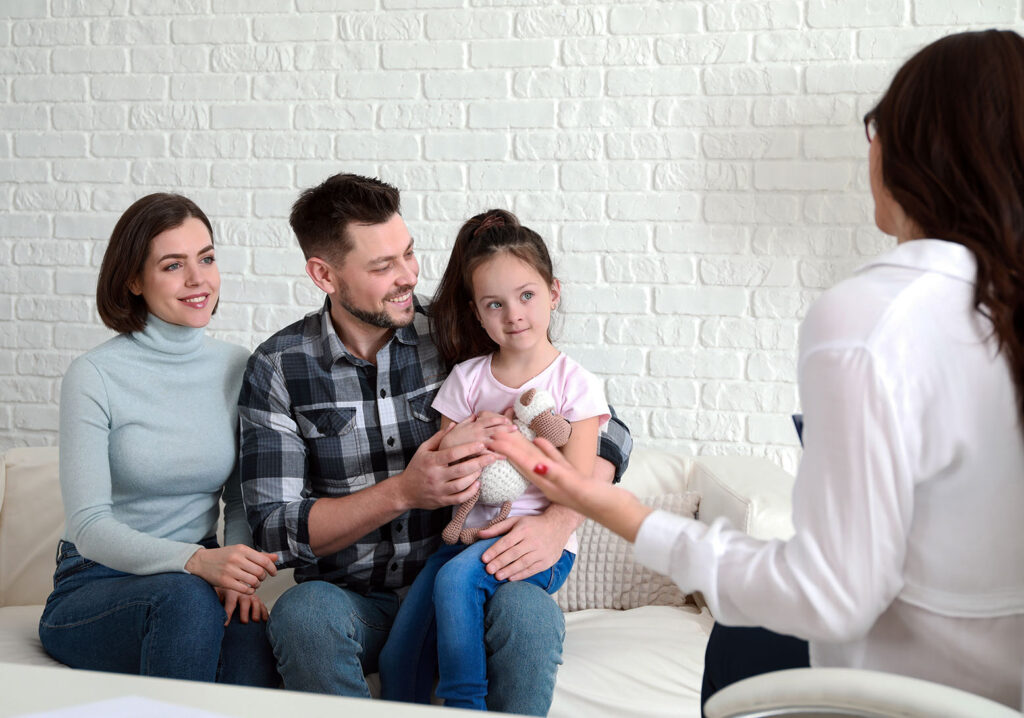 "I'm getting better at managing my emotions, and I'm slowly learning to be proud of it. Therapy is helping me become a better person." -Anchorpoint client
Smaller caseloads, individualized attention: As a nonprofit, our goal is to help you… not to make more money. Our counselors maintain smaller caseloads so they can give you the time, resources, and personalized attention you deserve.
Affordable for all: Regardless of your insurance or financial situation, you can afford to receive counseling services at Anchorpoint. Costs will never be a barrier to getting the help you need.
Timely and convenient services: You need help now, and we try our very best to have you seen as soon as possible. You can receive services at our McKnight Road location near the mall or by telehealth using secure technology. We also offer low-fee counseling clinics in Bellevue, Millvale and Etna (coming soon).
Focus on your whole self: Our counseling approach integrates your emotional, social, cognitive, and spiritual health. If you are a person of faith, we will support your beliefs in a way that is personally meaningful to you. If you do not participate in a faith tradition, that's okay! We will focus on what brings value and meaning to your life.
We love families: We have a long history of serving kids, parents, and families. Our family counselors understand how important strong and healthy family relationships are to your mental wellness. We will help you strengthen existing family bonds and heal broken bonds with the people you love.
If you feel that you could use help from a licensed clinician, Anchorpoint offers a wide range of family counseling. Please feel free to fill out our digital intake form or call our counseling offices at (412) 366-1300. Hope is only a phone call away.