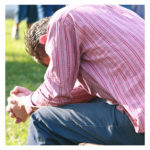 Have you, a family member, or a friend experienced depression? Chances are high that your answer is yes. Those of us who need help can look pretty much like everyone else. From celebrities with seemingly everything to the woman next door, depression doesn't discriminate.
In close to fifty years of work in the mental health field, we at Anchorpoint (ACM) have counseled with those fighting depression from youth to senior citizens in various socioeconomic conditions.
One of our clients, Anne*, offers her story so others will know they are not alone in their battle with depression. Anne says that no one should have to suffer endlessly and silently.  She explains her darkest days, "I felt as if I was losing myself, my family, and my friends. Everyone was losing "Me". It was terrifying."
Routine tests conducted by Anne's primary care physician were normal. "You're fine. There is nothing wrong with you."  Anne didn't feel fine, her physical discomforts – stomach ache, loss of appetite, and sleeplessness were still present. Her emotions and thoughts were out of control. She was consumed with obsessive thoughts and negative thinking and she wondered if she would ever feel normal again.
Days and weeks passed and Christmas was fast approaching. Anne thought back to last year and remembered the joyous time she had with her son placing luminaires around their driveway. This year Anne didn't want to do anything! On Christmas Day, she couldn't even peel a potato for dinner. The depression affected every single relationship with anyone close to her; especially her relationship with her 11 year old son. She wondered "How do I explain mental illness to an 11 year old?"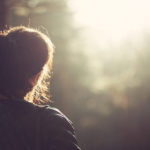 Through counseling, Anne learned new skills she needed to confront and turnaround her life. "Because I got help, I am now at peace. I'm content and I'm happy to say it is all behind me. I thank God every day for ACM." 
If you have a friend who you think is depressed, encourage him or her to seek help.  If you are suffering with depression, please, speak to someone. By working with a qualified and experienced therapist, you can start regaining control of your life. 
Reaching out for help is not shameful. It does not mean that you are weak or faithless. Asking for help is courageous and strong.

Your life is valuable. You are wonderfully made in the image of God (Genesis 1:22-27; Psalm 139:12). You are worth more than the world's riches (Matthew 16:26), and God loves you so much that He sent His Son on your behalf (Romans 5:6-11).

He has great plans for you (Jeremiah 29:11), don't let depression or the opinion of others who don't understand your situation, stop you from receiving help.
A compassionate therapist is available to you regardless of your financial situation. Call us at 412-366-1300 to begin your journey of hope and healing.